If you want HTC's highest-specced, big-screened QHD smartphone, the One E9+ is very likely the one you're looking for. Only the lack of the signature all-metal unibody saves the company's reigning flagship a good deal of embarrassment.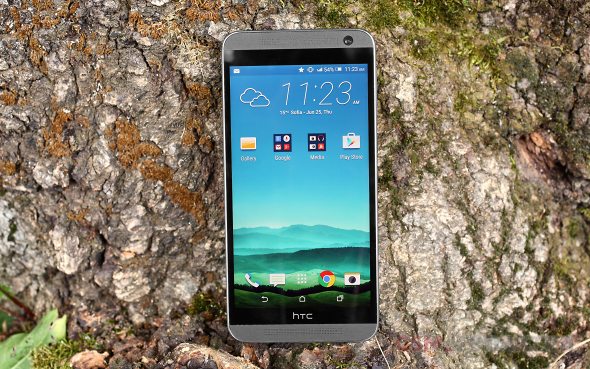 It's quite hard to actually decide which precise model sits atop HTC's 2015 One lineup, and there may well be more than one correct answer. You have the M9, obviously, which has Qualcomm's latest chipset inside and the metal design to appeal to your sense of style, but sticks with a FullHD 5-inch screen.
Midway up the size ladder, you'll find the 5.2-inch QHD M9+, which retains the metal unibody and adds a second camera on the back, as well as a fingerprint sensor, but opts for an arguably inferior Mediatek chipset. There's an almost identical ME version, which comes with a single rear camera, and comes with a polycarbonate body.
All that builds up to the HTC One E9+, which has finally landed in our hands. It has the largest 5.5-inch QHD screen of the bunch (so, not to be confused with the E9, which is apparently a China-only 1080p 5.5-incher), a slightly downclocked version of the same Mediatek chipset and a polycarbonate build.
With the family relations (somewhat) settled, let's move on to the list of key specs.