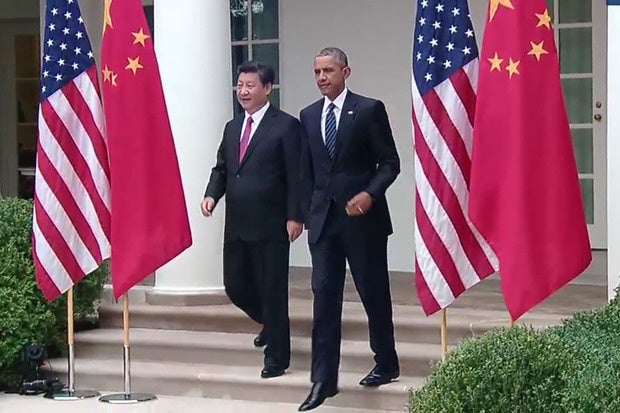 The U.S. and China have reached their first ever cybercrime and cyberespionage agreement, but the deal is quite general and how it will translate into actions is still unclear.
Leaders of both countries announced the deal in Washington on Friday after two days of top-level talks, but both dodged questions on specific hacking incidents or the indictment last year by the U.S. of five Chinese military hackers for cybercrimes.
"We have agreed that neither the U.S. or the Chinese government will conduct or knowingly support cyber-enabled theft of intellectual property, including trade secrets or other confidential business information for commercial advantage," President Obama said at a White House news conference.