The Samsung Galaxy Alpha comes forward as the next super mini but its armor will surely be tested in battle against the HTC One mini 2. The two have their distinct strengths but enough common ground to meet on - compact and metal.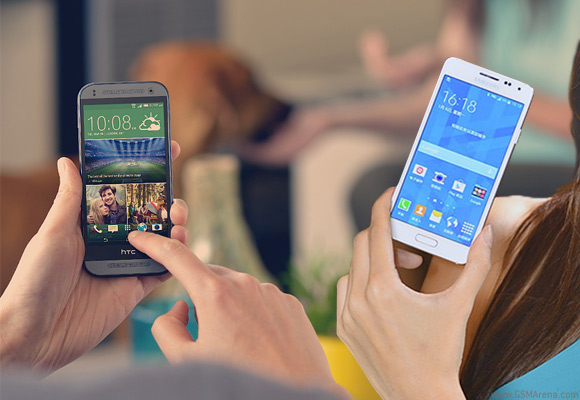 The Galaxy Alpha is lighter and much thinner but Samsung used aluminum sparingly. HTC covered all of the One mini 2 in metal. The Galaxy Alpha has processing power to spare while the One mini 2 has a midrange chipset. The HTC brings the trademark BoomSound speakers while the Samsung promises a better camera.
Before you place your bets, here's specs the rundown.