Earlier this month we saw a new mobile app by Yahoo go live in the iTunes App Store in a few markets - namely Hong Kong, Taiwan, and Ireland. And now the company is ready to launch Livetext in five additional countries.
This is notable because the US and the UK are among those, as are Canada, Germany, and France. So for many people this will be the first time they can use the app. That said, intentionally limiting a new app's geographical reach like this is a bit baffling.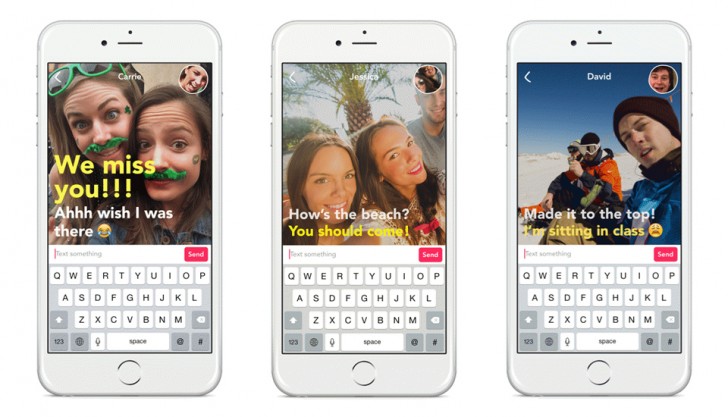 Livetext pairs one-to-one text messages with a video live stream, as showcased in the screenshots above and the video presentation below. You chat with your friends as you would in other messaging apps such as WhatsApp, Viber, or Facebook Messenger. But what's unique here is that the text is overlaid onto a live video stream from the person you're talking to.